Broken Slide
photos/video/music: Gerhard Nierhaus (2016)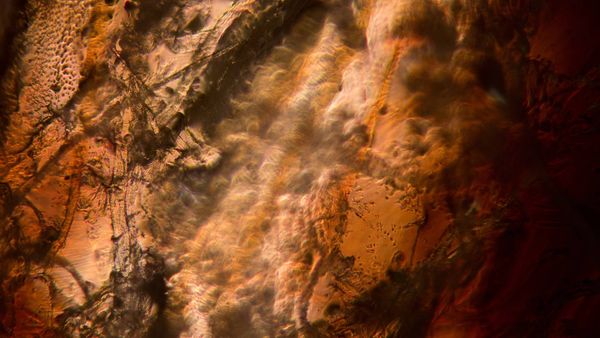 The visual components of this multimedia project consists of movies/photos which are taken with various high magnification macro and microscopic devices. The photos (see examples) are part of a series taken from one single broken microscopic slide containing some parts of an insect's body. It was not the intention to produce realistic imagery, but to photographically explore this single object in order to render visible the hidden beauty of varying abstract landscapes.

'Magnification' was also the motivating idea for the composition of the piece. Based on generative principles, the music grows out of a simple constellation of numbers which creates complex structures by unfolding in time.
cutout:
The first part of this project was presented at the Kulturzentrum bei den Minoriten (announcement) in Graz/Austria, dated January 1 to February 6 (see photos).
The second part (the video) was presented at the same location, on the 4th of March (announcement):
the project was financially supported by The Arts and Culture Division of the Federal Chancellery of Austria and the SKE Fund of Austro Mechana.
Gefrorene Zeit
music, photographs: Gerhard Nierhaus (2005)
part of: 23rd artist encounter in St. Lambrecht:"Stretches: Standpoints - Modes of Movement"
commission: Next - Verein für Zeitgenössische Kunst (2005)
participating artists:
Helwig Brunner (A), Lore Heuermann (A), Luise Kloos (A), Christian Lick (A), Sonja Lixl (A), Gerhard Nierhaus (A), Josip Zanki (HR)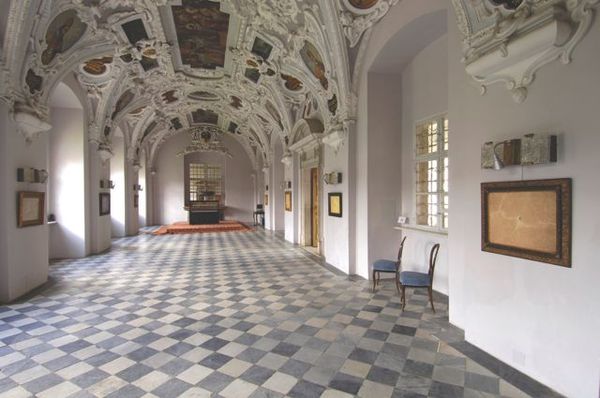 From the catalog of exhibitions:
The photographic works by the composer and interdisciplinary artist Gerhard Nierhaus record traces of the past in the Upper Styrian community of St. Lambrecht. His photos of the dilapidated walls and masonry of the "Lambrechterhof" are already historical documents, showing crumbling plaster and walls threatening to cave in. The eight photograps resemble bird's-eye views of landscapes or depictions of injuries to the human skin: his images center on the gaping "wounds" in the architecture. Nierhaus reacts to the exhibition site, the baroque opulence of the Kaisersaal, by displaying the canvas photos in venerable gold frames. In a place where past rulers are present as oil paintings on plaster, the (futile) struggle against transience is made double visible: pictures and photos fade, the bones of the depicted rulers have long since turned to dust, the Lambrechter Hof has been leveled.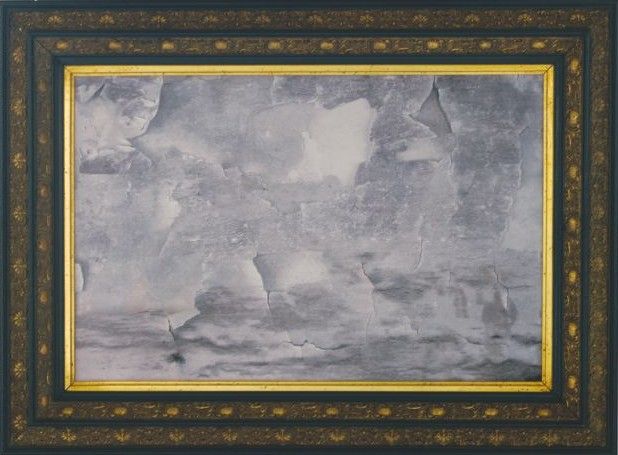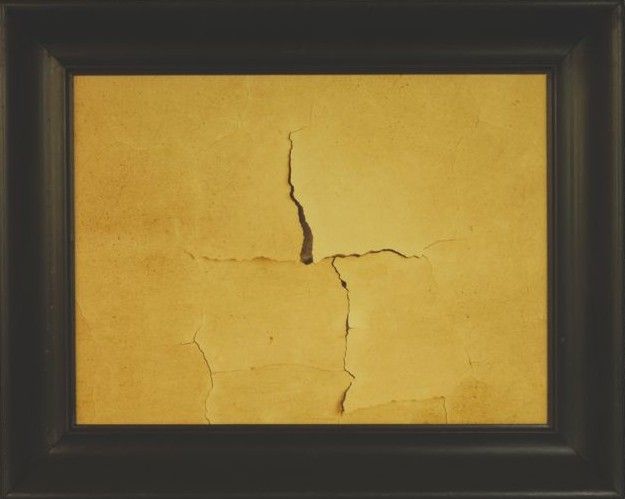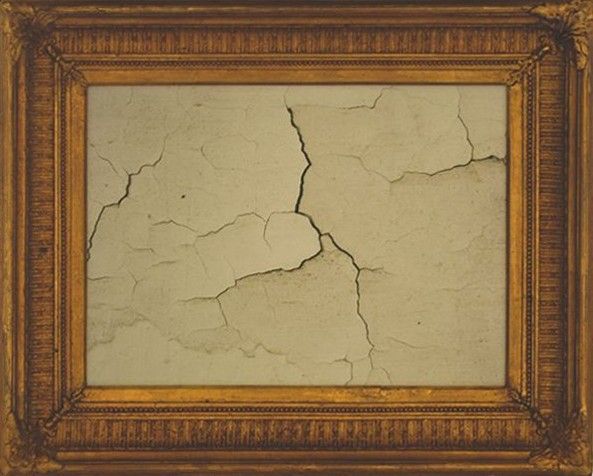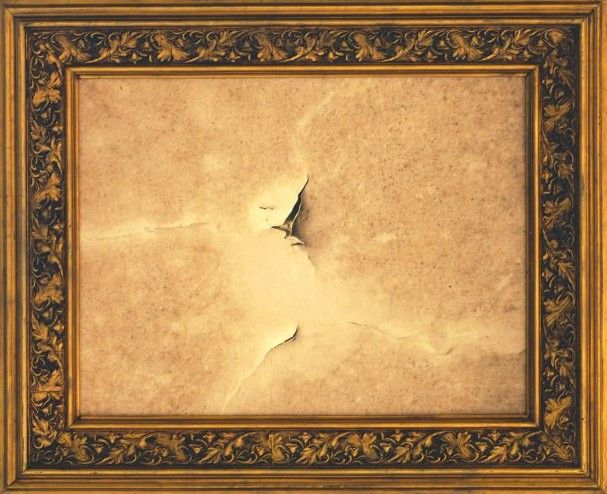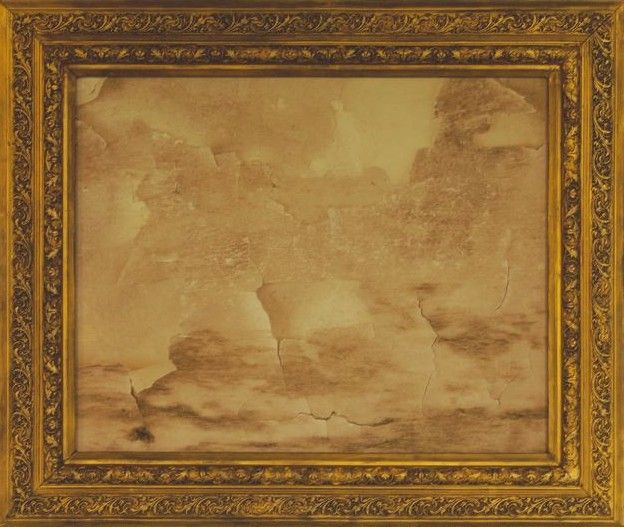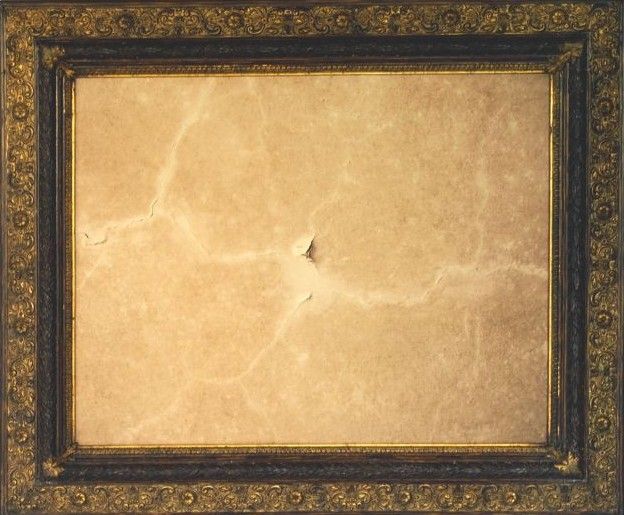 In a second work Nierhaus fills the Kaisersaal with a kind of soundtrack on the theme of vanitas… A computer operated Disklavier plays a composition that keeps renewing itself. A complex network of interrelated musical structures produces a constant flow of the never-before-heard, a musical piece that is constantly generating itself anew.
Gefrorene Zeit (cutout):
Der Flug
"The Flight"
video installation, 2005
concept, video: Gerhard Nierhaus (2005)
compositing: Johann Steinecker
commission: 1. Steirisches Künstlerfest (2005)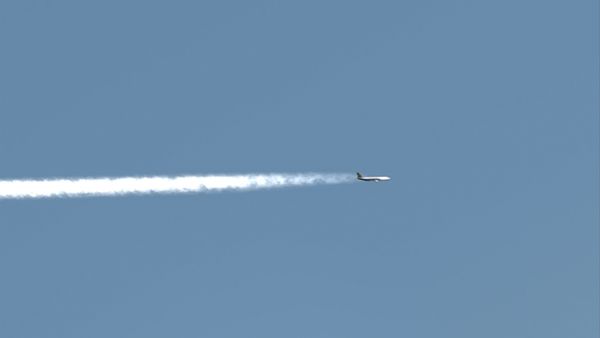 still from the video showing a plane continuously aviating on a constant position - coming from and going to nowhere
Kein Grundstück auf dem Mars
"We don't need a lot on Planet Mars"
documentary film about handicapped people, 2004
concept, direction, camera, editing: Gerhard Nierhaus
camera: Johann Steinecker
commission: Lebenshilfe Steiermark (2003)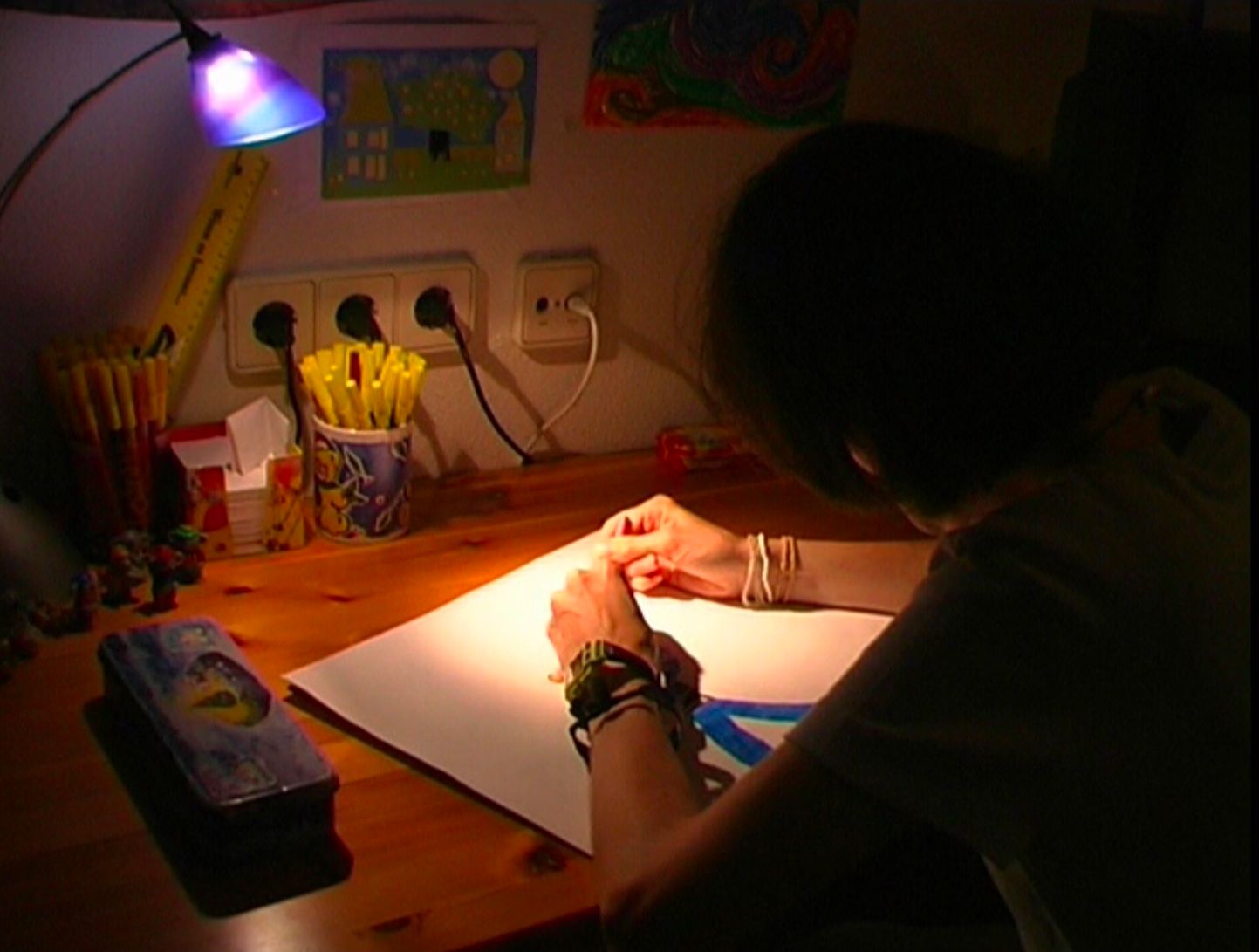 Wunschmühle
concept, music, video, direction: Gerhard Nierhaus (2002)
text: Lucas Cejpek;
commission: Kulturzentrum bei den Minoriten Graz/Austria (2002)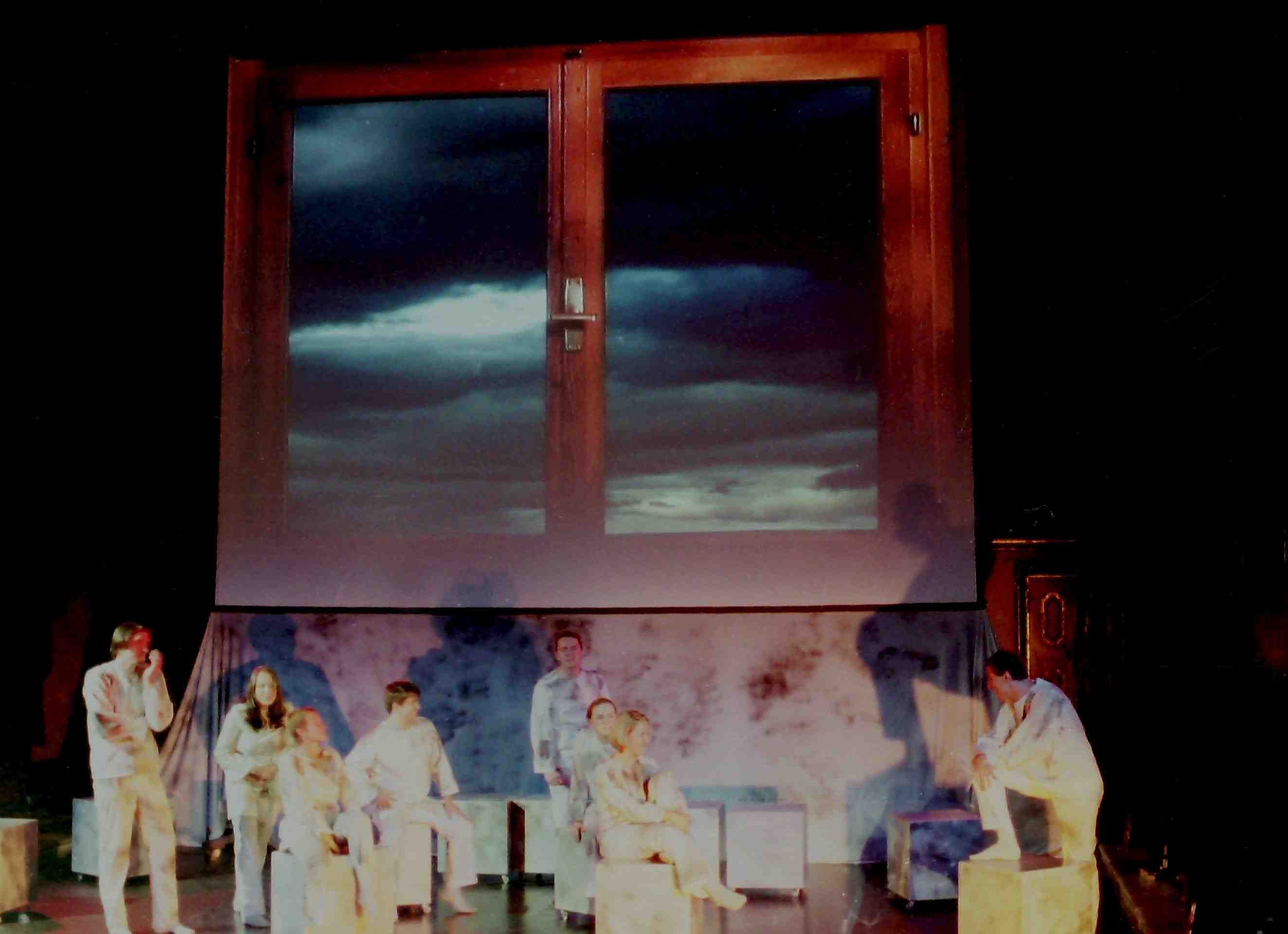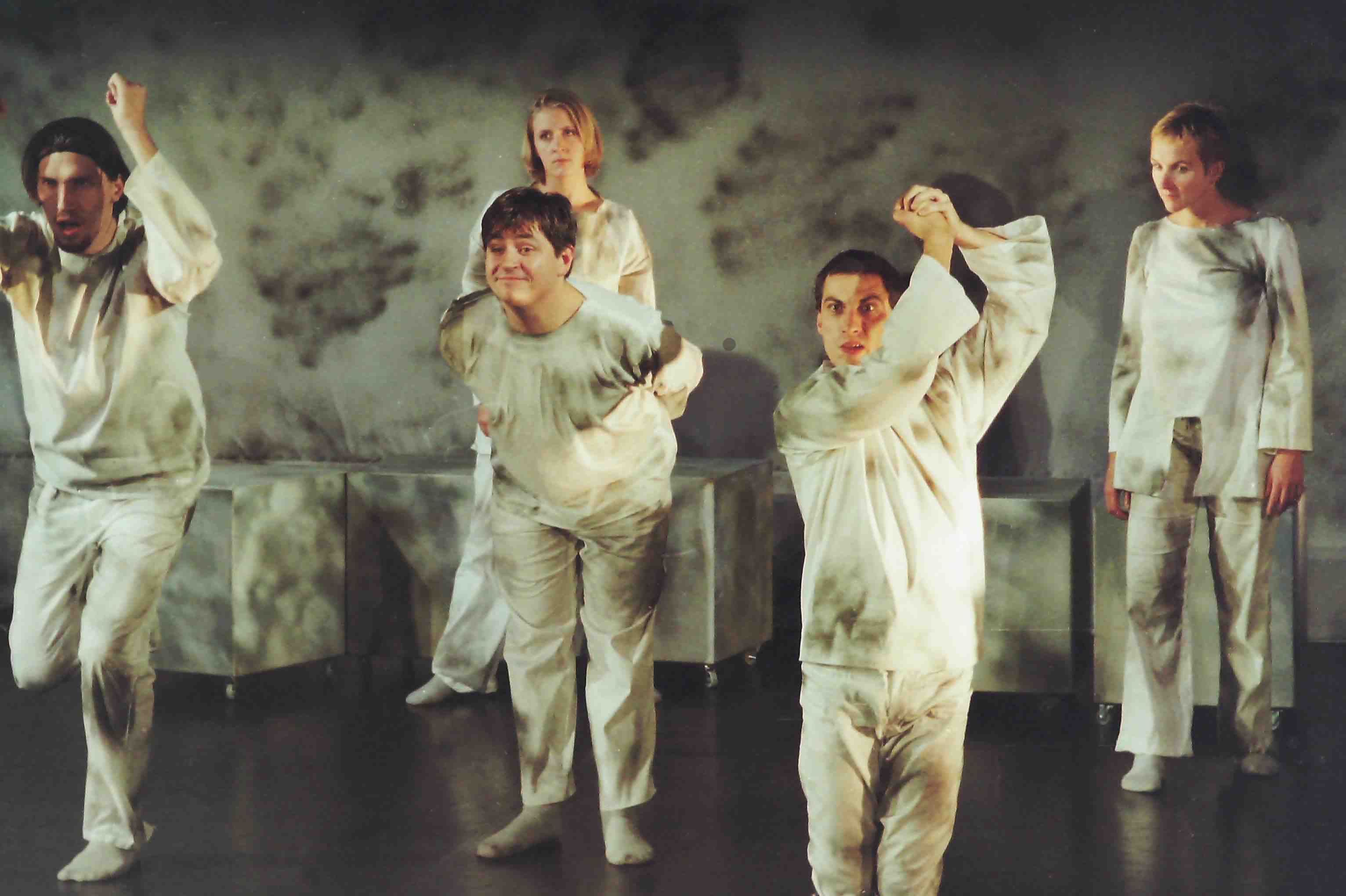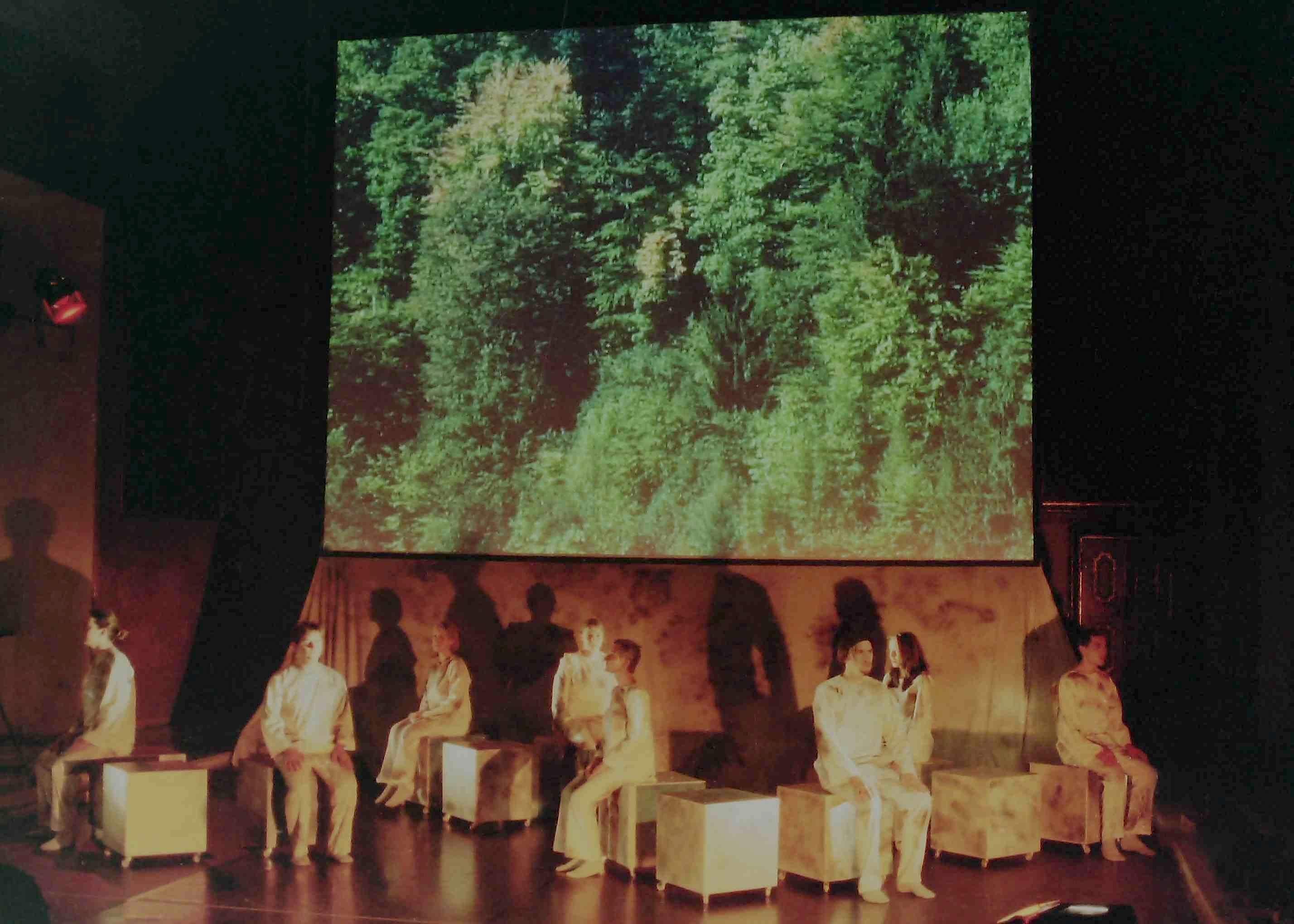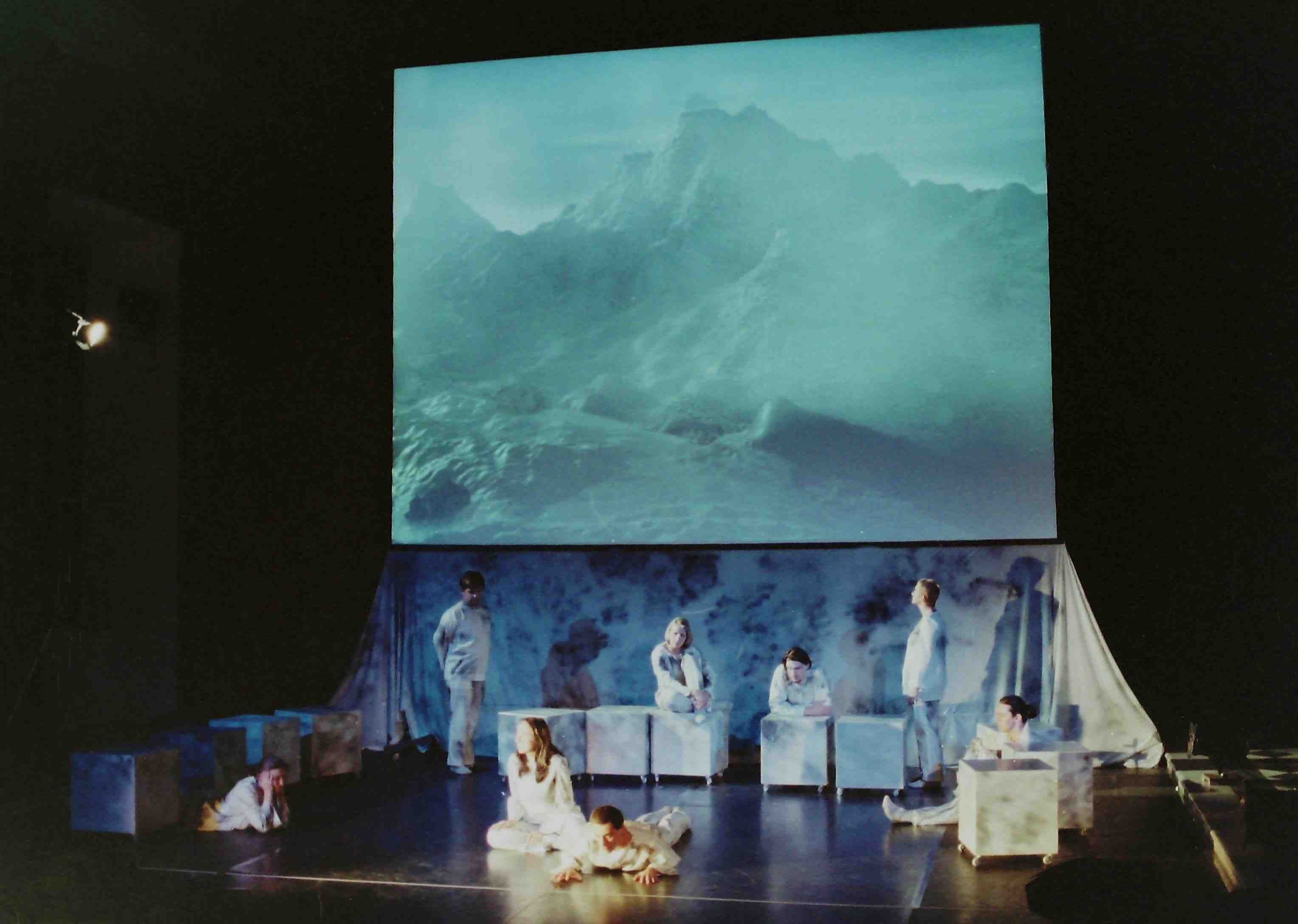 Chorographie
concept, music, direction, light design: Gerhard Nierhaus (2000)
costumes: Edith Huber
actors: Klaus Seewald and performers of Theater Asou
commission: Schloss Herberstein (2000)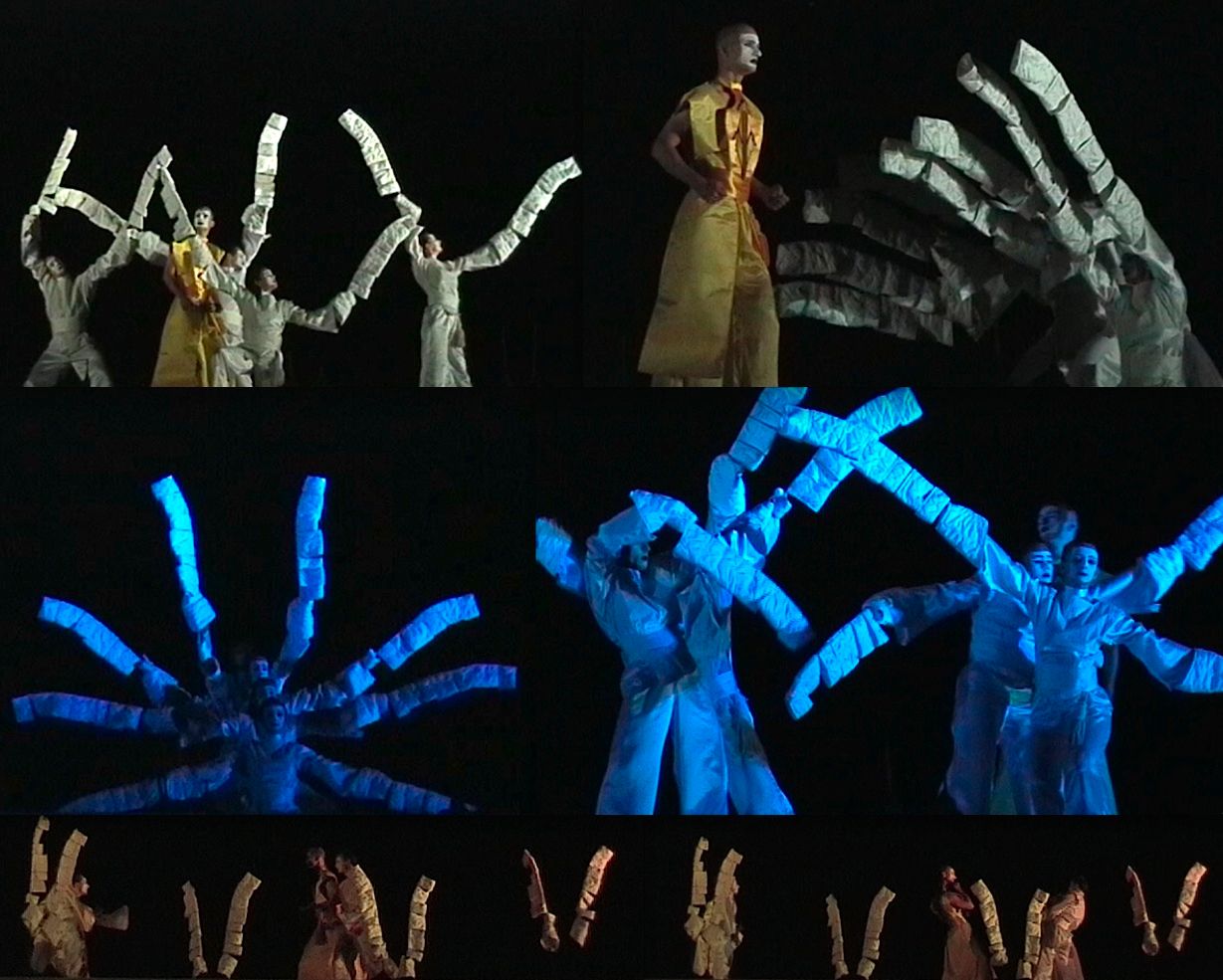 Chorographie (cutout):